PANORAMIC FLIGHTS
A once in a lifetime experience!
The north face of the Grandes Jorasses

4203m
Long considered by mountaineers to be one of the last challenges to overcome in the Alps, the Grandes Jorasses has a special place in the history of alpinism.
Come and discover the 1500 metres North face representing the best example of that which can truly be described as a "natural barrier".
110 € / pers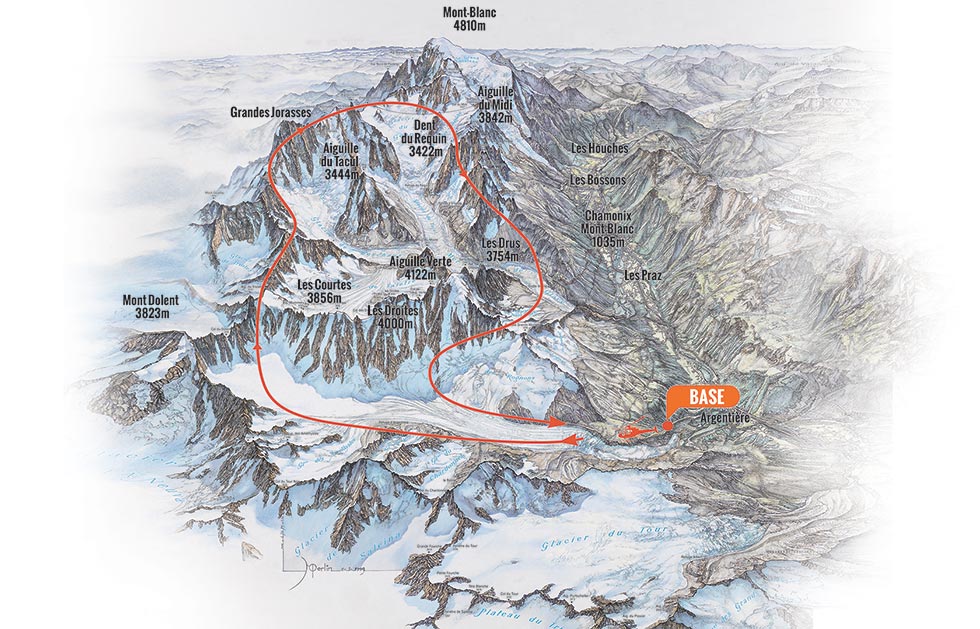 PRE-BOOK YOUR FLIGHT
Please fill in the form below to send us your booking request. We will answer you as soon as possible, knowing that this message is in no way a firm and final reservation.
INFORMATIONS
Depending on the configuration of the aircraft cabin which we operate, we are able to carry up to 6 passengers.
Charge to us to find the necessary number of customers to reach a full flight.
However, to do this, we need to know:
- The flight that you plan to do
- The moment you're available
- The telephone number by which we can reach you.
Therefore, we will make every effort to respond to your request.
Knowing also that :
- flights that are most wanted, are those of the Mont Blanc massif and the Tour.
- Outside school holidays, panoramic flights are operated mainly on weekends
So go ahead and pre-book your flight...
Means of payment : credit card, bank cheque or cash.
NB :
Given the high altitude at which they occur, we do not recommend flights over the top of Mont Blanc for children under 7 years, and persons suffering from ear infections, sinusitis or who - that day - would just have a cold...
GIFT A PANORAMIQUE FLIGHT